Description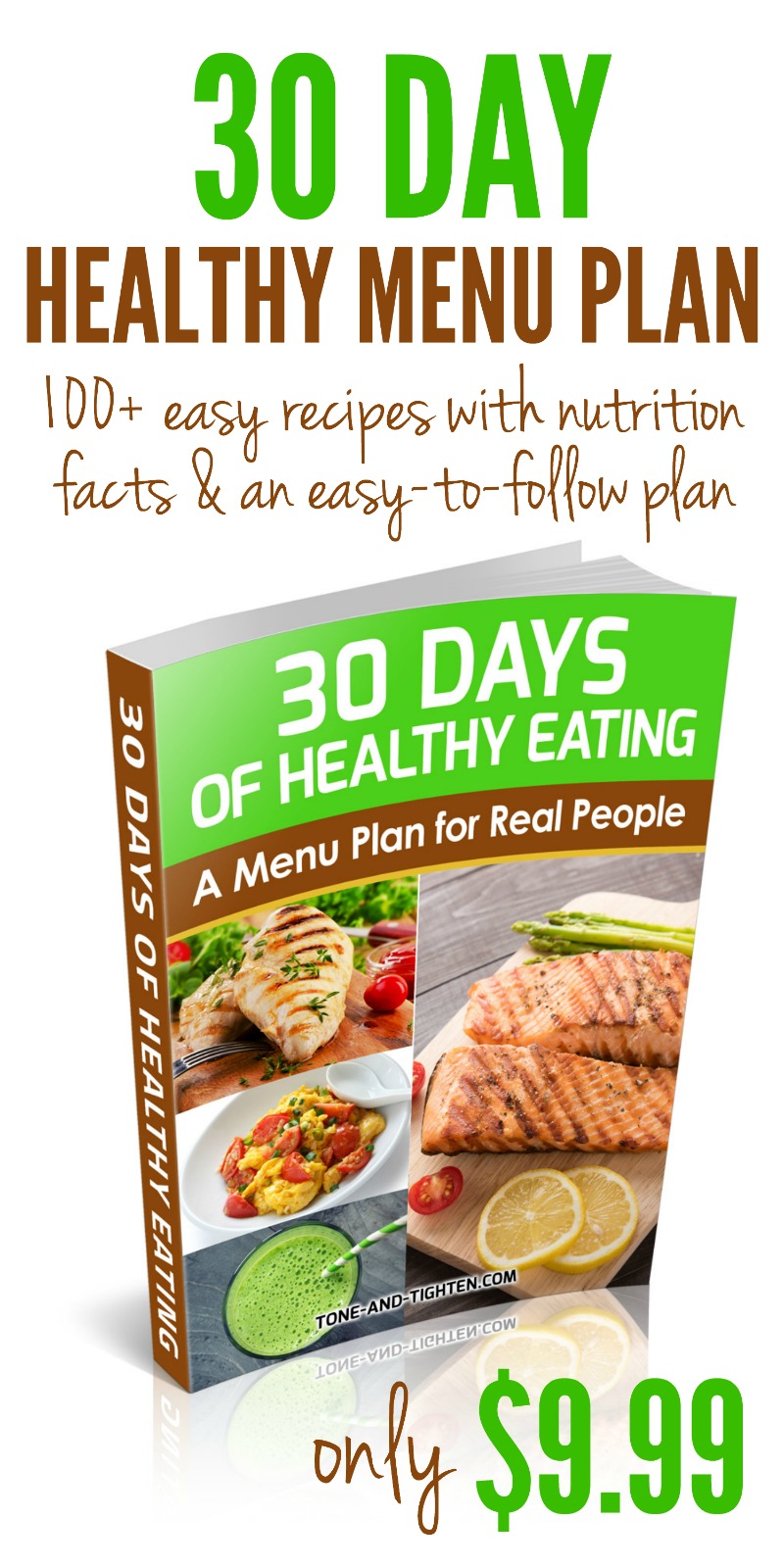 You asked for it and you got it!
Our 30-Day Healthy Menu Plan uses real family-friendly recipes that you and your family will enjoy eating!
Each day is outlined with a breakfast, lunch, dinner, and two snacks to eat when hunger strikes. It's been proven that when you have a plan you are much more likely to stick to your healthy eating goals.
Every recipe in this book has been tested by myself and my family (which includes 3 picky-eater children!). Each recipe also includes the nutrition information so that you know exactly what each serving size contains. This eBook has over 100 recipes (something for everyone!) and an easy to follow plan, along with my best tips and tricks to help you have a more healthy diet.

– Over 100 recipes with nutrition facts
– Daily menu plan with breakfast, lunch, dinner, and two snacks – and each day is different!
– Food tracker/planner so that you know what to eat and when
– Almost every recipe has a full color picture
– Ultimate healthy snack guide
– 62 pages long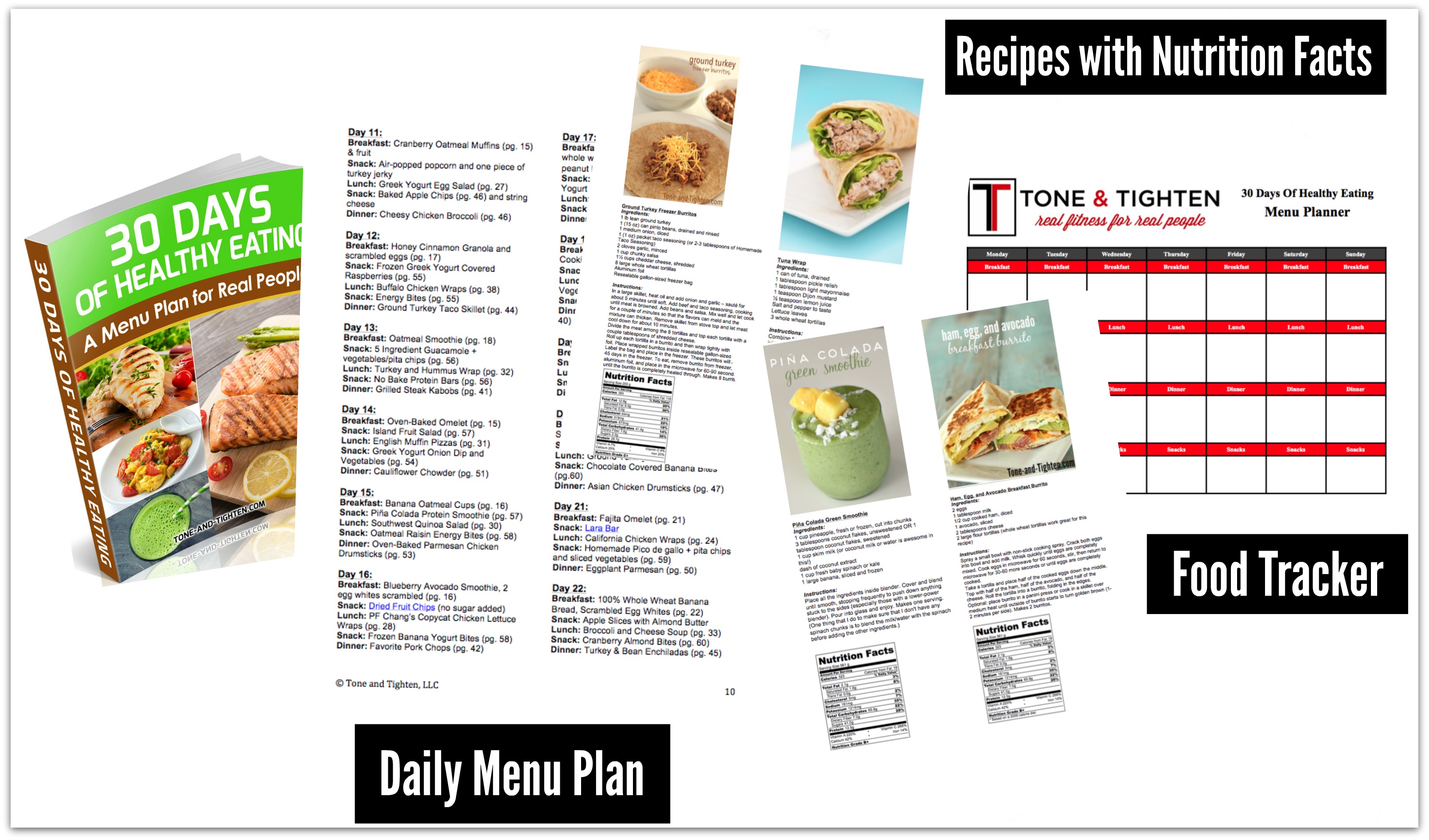 Eating healthy has never been so easy . . . or delicious!
Get your copy today!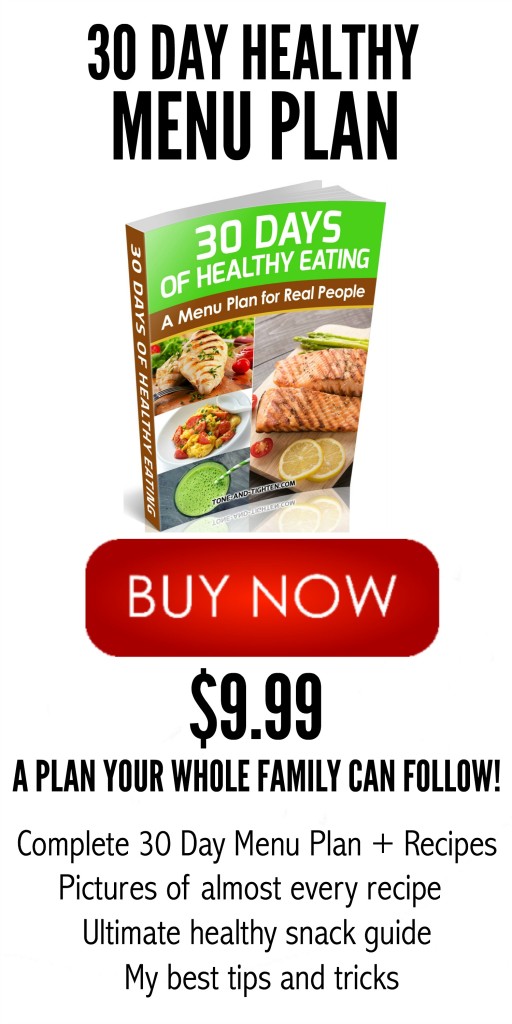 *At this time, these books are only available in eBook form. An eBook is a book in an electronic format. Rather than having to go to the store to purchase a book, you can download it to your own computer, smart phone or tablet!
You can print your eBook if you want a hard version or you can easily access your eBook from your computer or other devices whenever you are ready to cook.
After you purchase your eBook, you will receive an email with a PDF file that you can download and save for personal use.