Description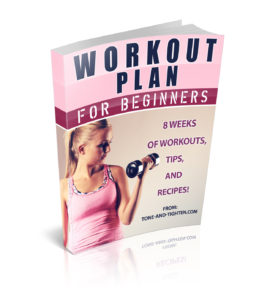 8 Week At-Home Workout Plan for Beginners
only $7.99!
The one that so many of you have been waiting for . . .

Since I started Tone-and-Tighten.com about a year and a half ago, the one question that I am most-commonly asked goes something like this:
"I am new to working out. I know that I need to take better care of myself and get in shape, but I just don't know where to start. Can you help me?"
I've heard the question – today you get the answer… and so much more! I am beyond excited to introduce you to my newest e-book:
"Tone and Tighten's 8-Week Workout Plan For Beginners"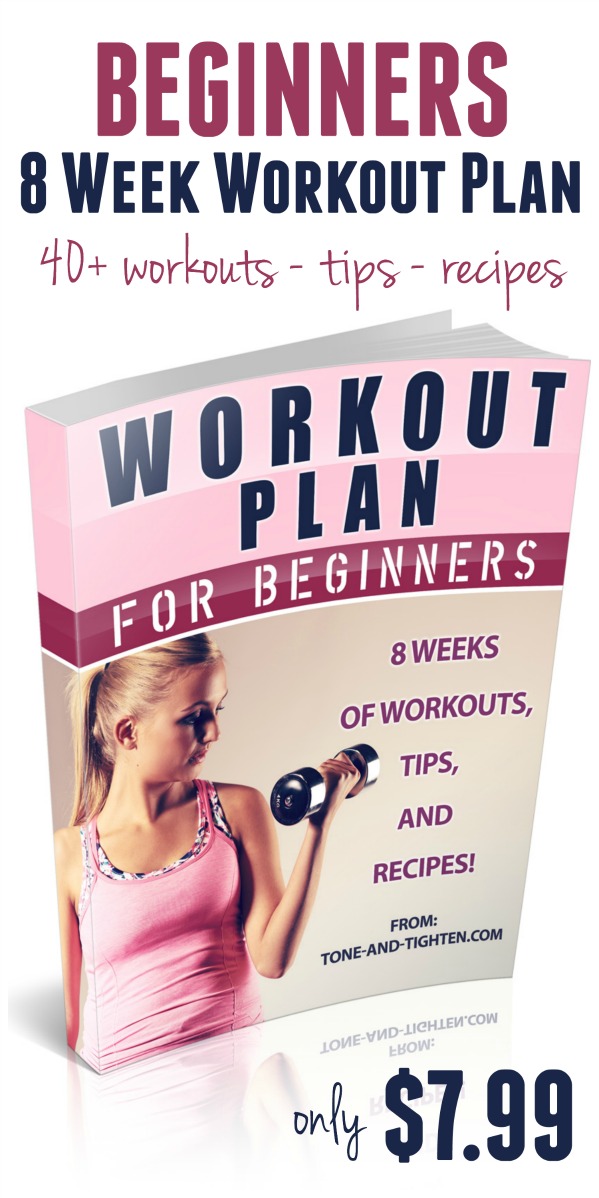 The goal behind this e-book is simple – start with someone who has little-to-no experience exercising, guide them through eight weeks of at-home workouts with minimal equipment required, and come out the other side stronger, healthier, and ultimately happier; both with themselves and their progress.
Inside you will find 4 workouts per week for an entire 8 weeks. While these workouts are designed for beginners, do not mistake that for easy! It will be a challenge, and it will be difficult, but if you can stick with it and challenge yourself to daily improvement I guarantee that you will see incredible results!
But that is certainly not all. Far from it, in fact. I tried to design this book to be as comprehensive a workout guide for beginners as possible. In addition to the eight weeks of workouts, I've included multiple bonus workouts! There are actually 50+ workouts included in this e-book! Everything from weekly challenges to bonus 10-minute burners, you can do these bonus workouts during the course of the eight weeks or they make a great transition at the end of the two months to keep up the progress you have made.
In addition to over 50 workouts, you will also find 15 healthy, easy, and delicious recipes that the whole family will love! Diet and nutrition is such an integral part of any fitness plan; supplement your workout plan with a healthier, more nutritious diet as well!
Finally, I have also included multiple tips and motivational quotes/pictures to keep your eye on the prize and stay strong throughout the entire eight week period.
So what are you waiting for? Let's get started! Take the first step to healthier you and download Tone and Tighten's "8-Week Workout Plan For Beginners" today!
NOTE: This is an "electronic book" (ebook) and not designed for print. Among other things, it contains multiple hyperlinks to various workout videos and photo instruction. This type of instruction enhances outcomes and minimizes injury by ensuring proper form and performance.