Description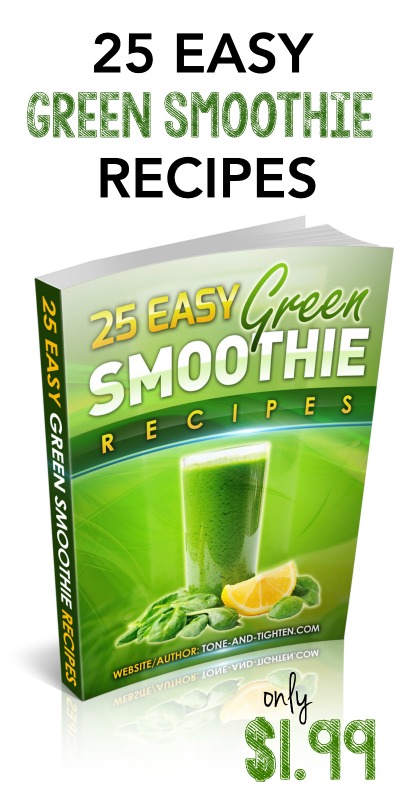 Looking for a delicious, convenient way to get more fruits and veggies into your diet? You found it!
Let's face it – the majority of us do not get enough vitamins and minerals in our diets. We live in a world of processed foods loaded with mystery ingredients and we have no idea where they came from or what they are doing to our bodies.
It's time to get back to the basics; to take control of what goes into our bodies and eat those things that will give us energy and keep us healthy – less "processed" and "manufactured" and more "whole" and "all-natural".
Green smoothies are a great place to start!
Whether you consider yourself to be a healthy eater or are deciding that you want to become one, these recipes will be perfect for you!
This eBook is filled with 25 of my favorite simple and basic green smoothies. Most of them contain more fruit than vegetables, but as you get more comfortable with green smoothies, feel free to experiment with more vegetables and try some new combinations. You might be surprised at how good vegetables like kale and celery can taste with mixed with other fruits and vegetables!
You get 25 simple, healthy, and delicious recipes for less than $2.00. Seriously – less than .08 cents per recipe.
Grab your copy today and start experiencing what you've been missing!