Description
As parents of 4 busy kids, we know how crazy it can be to get a healthy dinner on the table and many low-carb options are not family-friendly. We made it our mission to put together a cookbook of recipes that have a lower carb count, are simple to make, and taste delicious.
All 40 of these recipes have been tried and tested by our family and we know that your family will love them as well.
Each recipe includes a picture of dish, simple ingredients, easy-to-follow instructions, and nutrition facts so that you know exactly what you are eating.
Now you can cut back the carbs without sacrificing taste!
"So simple to prepare and SO GOOD to eat! My whole family LOVED these recipes!"
~ Kathy P ~
"FINALLY! A cookbook full of easy recipes made with real ingredients that I know are good for me."
~ Debbie S ~
The sections in this book include:
Chicken recipes
Beef recipes
Pork recipes
Turkey (including ground turkey) recipes
Seafood recipes
Meatless recipes
Some of the recipes included in this book:
Easy Pesto Chicken Bake
Low Carb Philly Cheesesteak Bowls
Grilled Greek Pork Chops
Ground Turkey and Vegetable Lasagna
The BEST Grilled Marinated Salmon
Low Carb Pizza Casserole
Check out some of the sample recipes from this book: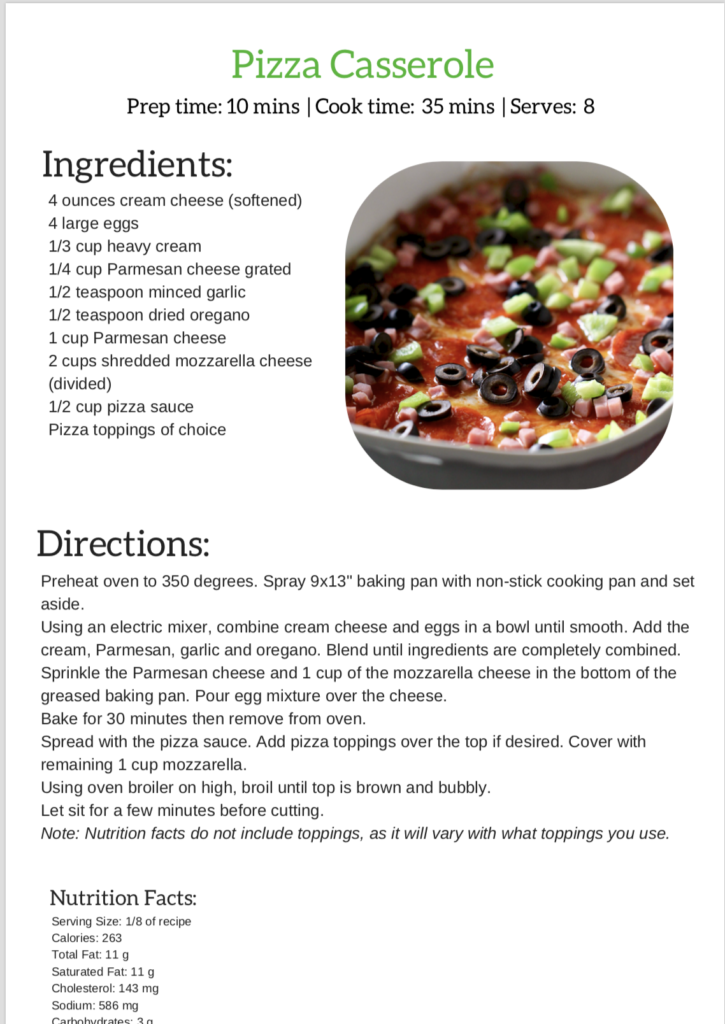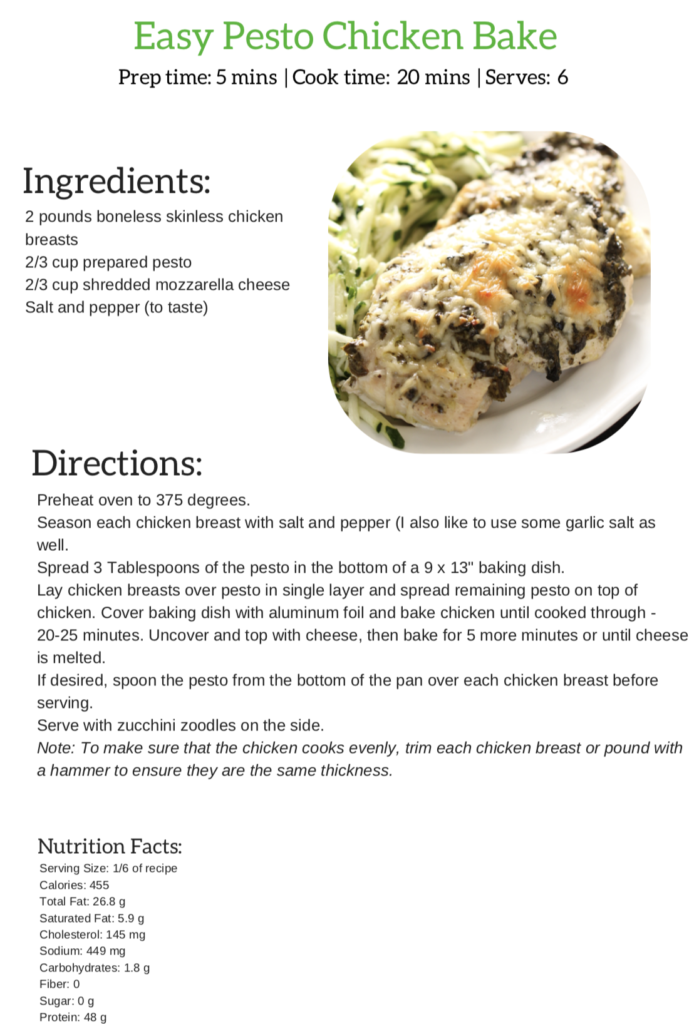 *At this time, these books are only available in eBook form.
An ebook is a cookbook in an electronic (digital) format and they will be delivered to you via email.  Rather than having to go to the store to purchase a cookbook, you can download it to your own computer, smart phone or tablet!
You can print your eCookbooks if you want a hard version or you can easily access your eCookbooks from your computer or other devices whenever you are ready to cook.
After you purchase your eCookbooks, you will receive an email with a PDF file that you can download and save for personal use.
Please let me know if you have any questions or comments! Thanks!
Make it happen,
Jared